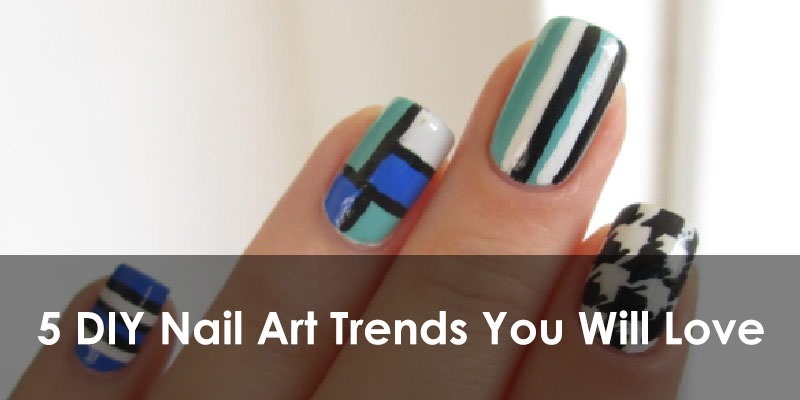 Got beautiful long nails? Add spice to it with these DIY Nail Arts that will stand out.
NEWSPAPER LOOK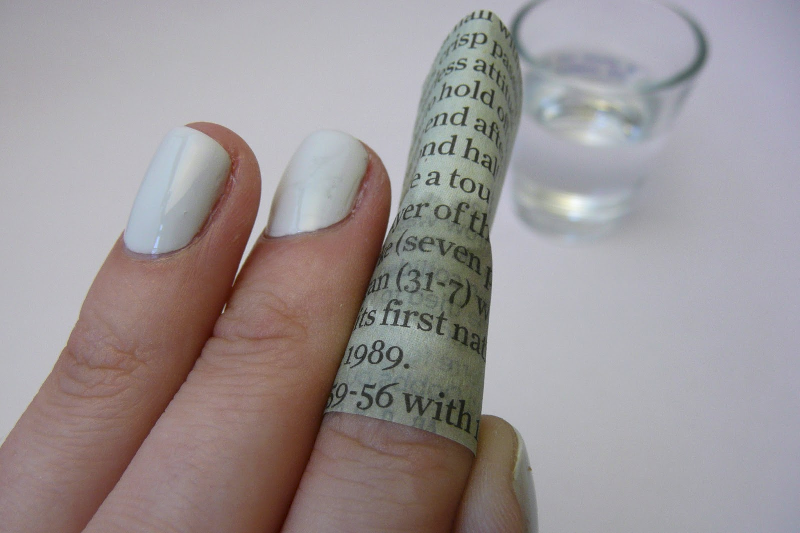 Apply white nail polish. Let it dry. Coat it with water and press a small newspaper piece on your nail for about 30 seconds. It will be imprinted on your nail. You can also write with a nail sketch. Once it dries up coat with a clear nail polish. Now your nails are ready to read.!
GLITTER IT UP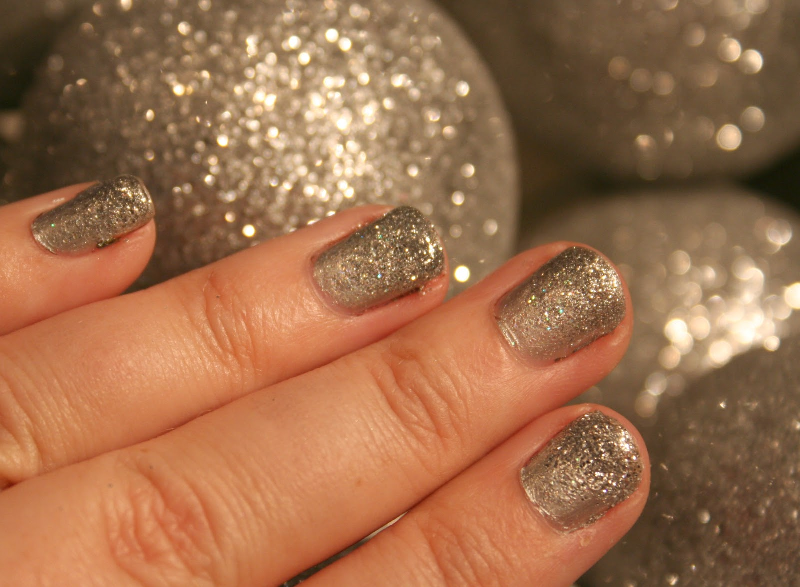 Spread glitter powder in a color of your choice on a paper. Apply a thick coat of clear nail paint. While it is still wet, press it on the glitter and hold for 30 seconds. Let it dry. Seal it in with another coat of clear nail paint. Here's what you always dreamt of, sparkling nails!
GEM NIGHT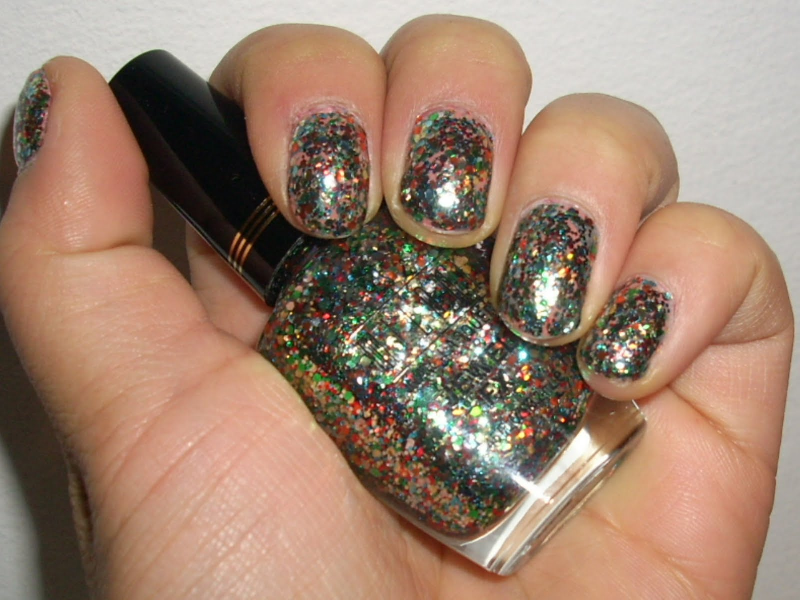 Apply clear nail paint or any color of your choice. Use chosen rhinestones to make a pattern maybe a spiral, heart or a simple curve. Apply a coat of clear nail paint to fix it in place. White rhinestones are most attractive provided base is dark.
MARBLE NAILS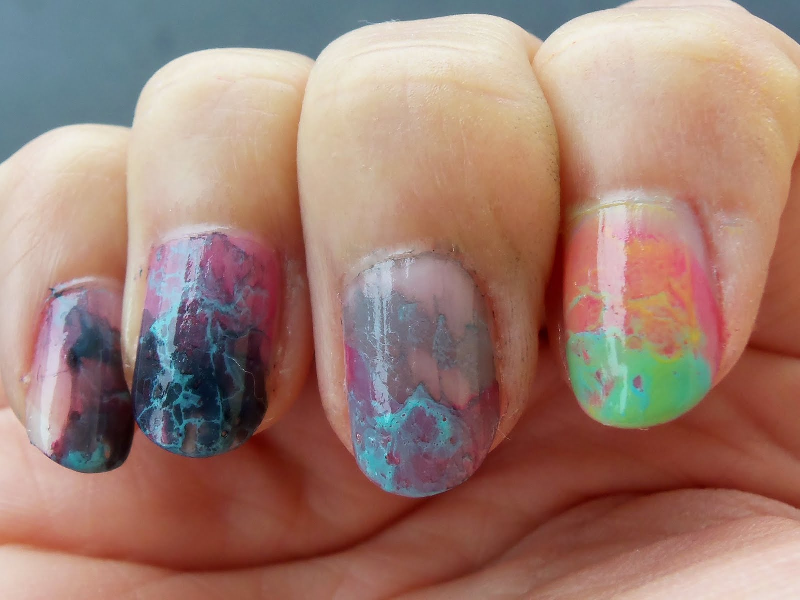 In a small dish fill preferably white wine else water. Add two to three drops of different colored nail paints and stir very lightly. Dip your nails in it and keeping your hand straight pull it out so you LIFT the color on your nails. Let it dry. Here you have a randomly achieved beautiful pattern. What's more, you won't get the same pattern ever again.
COLOUR BLOCKING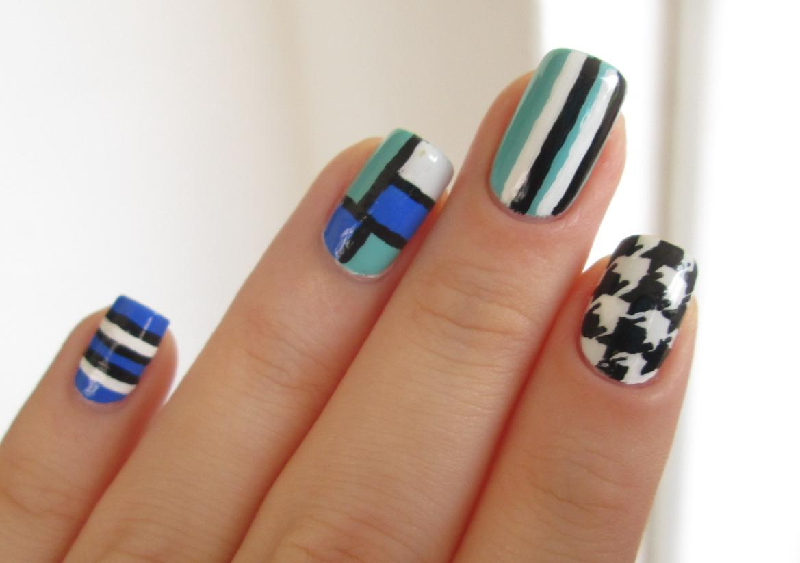 Apply one color on the left half of your nail. On the right side, apply another color in half of half and another in the left up area. Best combos that go are Peach Orange-Coral Pink-White, Lime green-Royal Blue-Yellow, Purple-Pink-Turquoise, Parrot Green-turquoise-Violet. You can even use a nail sketch to outline the boundaries of all colors.
You can even go for a red base with I <3 U minute rhinestones or maybe the first letter of your boyfriend's name in place of u.
The classic French nails are an all-time favorite with clear base and white on the top as in natural nails. You can add a twist to it by replacing white with glitter or rhinestones or maybe just another color.
You can use glitter or rhinestones to make the shape of stilettoes or cupcakes on your nails.
For straight application when applying on a part of the nail, use masking tape but be careful not to pull off the base coat along with it.
Stock up on a lot of clear nail polish as it seals in all your efforts on your nail art. You wouldn't want it to fall off in front of someone.