In my last post on Mixed Polish, I shared 10 best healthy breakfast ideas, But you have to check out these Indian meals for lunch. Lunch is a very important meal. it's something like a car needing fuel when it's mid-way of it's destination. You've got half of your day ahead and you need energy, that's what lunch are for, apart from being an occasion for a date or a business meeting.
Chhola Bhatoora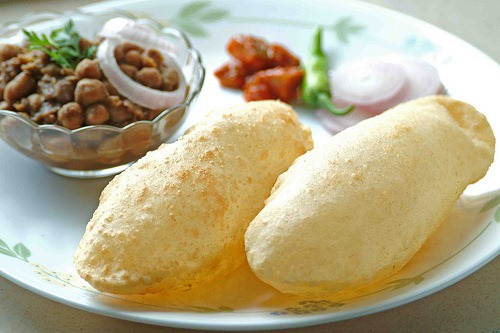 Chole bhature is a Punjabi dish but very popular in major urban cities of India. Delhi is well famous for best chole bhature, commonly eaten for breakfast or snacks other famous road side food from Delhi are rajma chawal, prathe and most famous mouth-watering snacks item chaat.
Litti Kachori
The most famous dish and the soul food for people of Bihar, Jharkhand  and eastern Utter Pradesh. Litti Choka is looks like dal batti of Rajasthan but its completely different in taste as well as in recipe. The traditional dish of Bihar is made with sattu, grinded gram nut or chana served with chokha made out of potato, brinjal and tomato and a bowl of melted pure desi ghee. Litti Chokha is the best breakfast, lunch and dinner and one of the most important delicacy of Bihar cuisine.
Egg Roll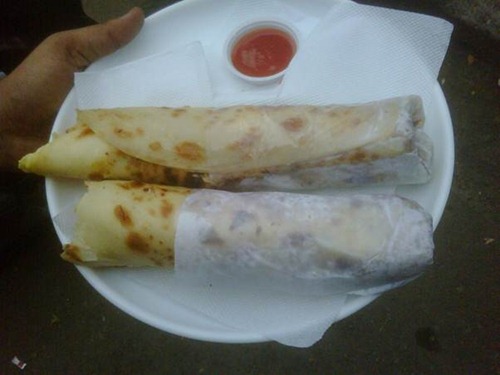 Egg Rolls are one of the most popular of all street foods in Kolkata. A  fried egg wrapped inside a paratha served with chutney or sour dipping sauce in many roadside stalls. Another famous street side food item in Kolkatta is phuchka or golgappa.
Akki Roti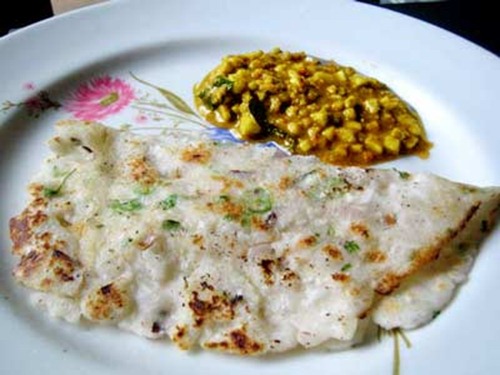 The specialty of state is akki roti, A spicy bread made from rice flour and server with coconut chatney. The delicious street food is one of the most popular and common tiffin snack quick to make and tastes so good. The specialty of food street in banglore is dosa, there is a huge variety on dosa served here, other food items are sambar,rasam and curd rise.
Sambhar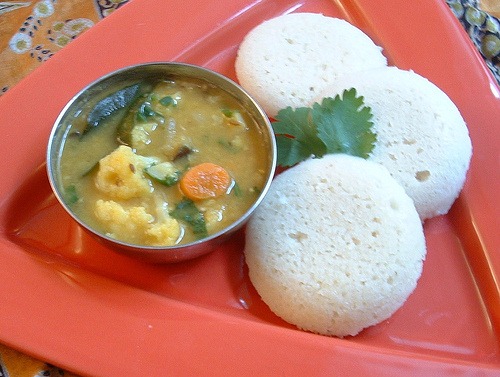 It is the most favorite south Indian dish, common as breakfast item and served with combination of chutney and sambar. Sambhar which tastes so good with idlis and vadas is made with tamarind and pigeon peas. Idlis and vadas sambhar are the best food in the streets of Chennai, Tamil Nadu.
American Tortas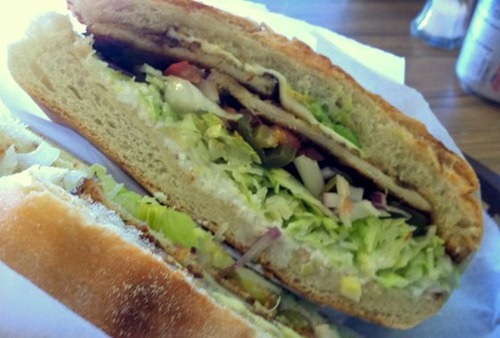 American tortas are like American, well, everything: bigger, louder, cheesier than the Mexican original. The breaded chicken cutlet — freshly fried — at the center of Boos Voni's milanesa torta is padded out with an inch-thick layer of shredded lettuce, tomato, onion, and avocado, glued to the telera bread they're pressed between with fat doses of cotija cheese and crema. That girth, though, guarantees that the torta balances out the tang of the sour cream with the fresh crunch of the vegetables.
Oatmeal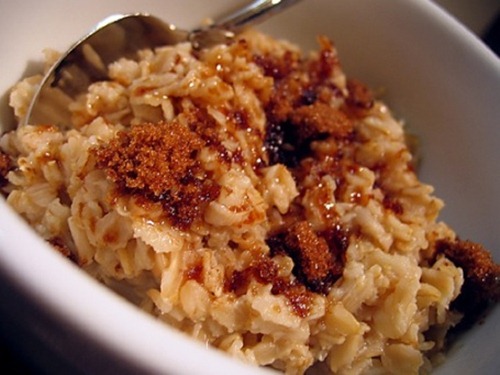 Because your body takes a long time to break down the fat-soluble fiber in oatmeal, this healthy food lowers your body's insulin level and speeds up your metabolism as a result.
Shish Kebab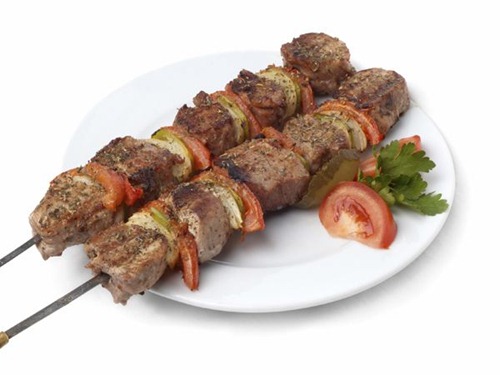 Shish Kebab Unlike regular kebabs, this dish is prepared using very little oil and salt. However, the kebabs are livened with a unique flavour using a combination of garlic, lemon juice, rosemary and orange juice
Carrot roti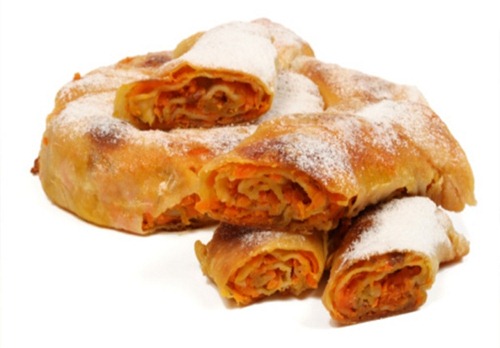 Who doesn't like carrots? Crunchy in texture and sweet in taste, carrots come loaded with many health benefits too. An excellent source of antioxidants, Vitamin A, Vitamin C, Vitamin K and potassium, carrots are a must-include ingredient in your daily diet. On the other hand, whole grains are any kind of cereal from which the bran has not been removed. Many of the cereal's nutrients are in the covering or the bran. If that is removed during the milling processes much of the nutrients are destroyed. So if you're sold on the health benefits of carrots and whole grain, then take a look at Minnie Pandit's healthy carrot roti recipe.
Kadhai Paneer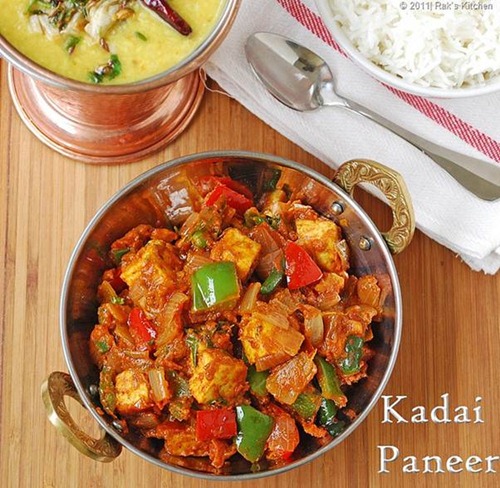 Kadai paneer is the easiest paneer recipe I make. I usually make it as side dish for roti, but goes well with simple pulao too. I say it is easy recipe because it has no grinding part! Cool right? So here is the simple way I make but turns out really delicious. The coriander seeds and capsicum are the highlights of this recipe.
Frankie
A quick and easy to pack meal, all this fun frankie lunch box meal requires is – left overs and an imagination. Parathas are already a part of our daily meals, and a lot can be done with them as they are versatile and can go with anything. When you are short on time, all you need to do is cut and fry half an onion, line your parathas with tomato ketchup, add the leftover sabzi, and roll it all up. Your frankie is ready to be filled inside your lunch box. Here are two recipes for frankies!
Brinjal Pakoras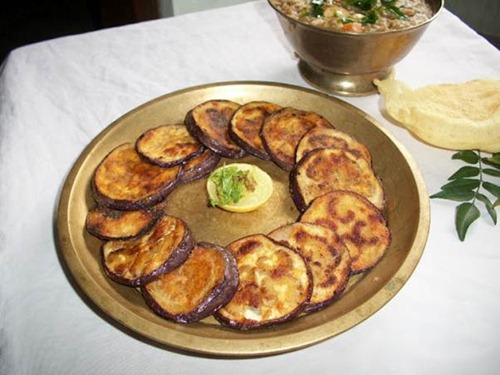 These are Pakoras made of Brinjals, they taste good, you can have them are you light lunch. and get back to work.
Garlic & Pepper Veggie Balls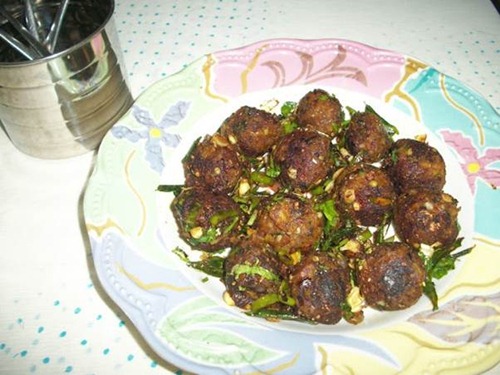 This is some you don't want to miss ( if served in lunch) You will always remember this.
Dum Aloo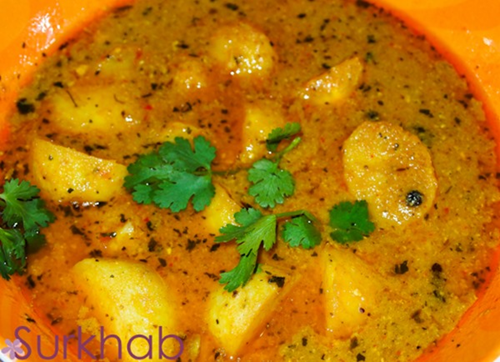 Dum Aloo is a very popular Dish. Today I prepared this for lunch, It is Lip smacking side dish with Butter Naan or you can also have it with Matar Pulao.
Veg Manchurian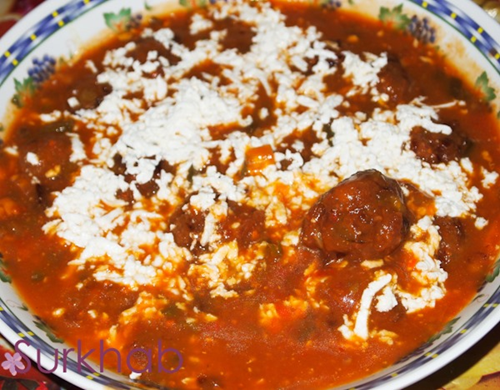 Veg Manchurian could be your Sunday's lunch. A Chinese dish made in desi India style. You would love it ( and thank me for it).