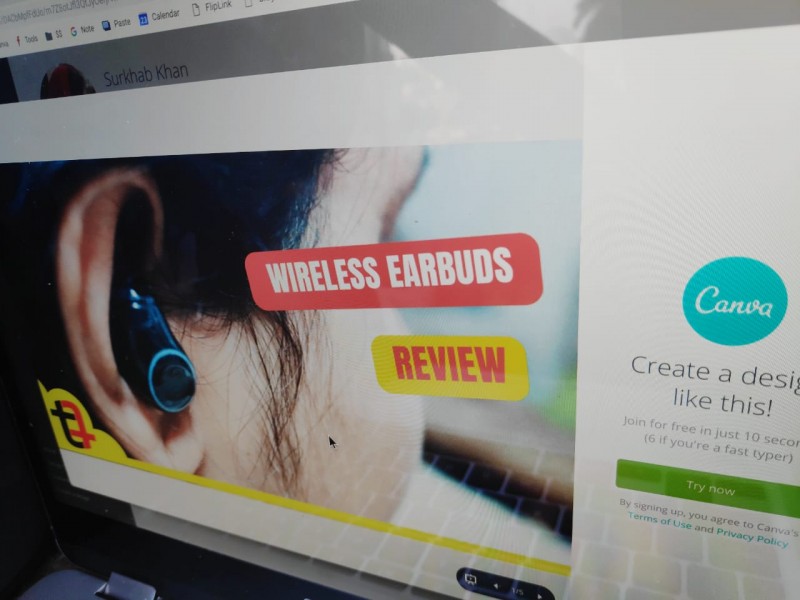 If you are a youtuber and you suck at creating custom YouTube thumbnails, you might find this article useful since we are going to talk about how you can create the best possible custom YouTube thumbnails for your YouTube videos.
Before we get started learning about the process of creating custom YouTube thumbnails, let's discuss what is the best size of YouTube thumbnail you should use for your YouTube videos.
Mostly, all the YouTube videos are in the ratio of 16:9, which have the standard aspect ratio of all the high definition videos.
Although on YouTube, you can upload videos in 4K, the size of the YouTube thumbnails is said to be 1280×720 in resolution, which is also in 16:9 equation.
Recently, YouTube has added support for vertical as well as squared videos, but the company and its suppose is still in the ratio of 16:9.
You can create YouTube thumbnails in higher resolution if you keep the 16:9 aspect ratio in mind, but there is also a limit of 2MB when you upload the custom thumbnails to your YouTube videos.
Mostly, the YouTube thumbnails would be visible in smaller sizes all across the YouTube website, the only place where the YouTube thumbnail can be viewed in a larger size would be when it is embedded to a web page, which makes 1280×720 quite a suitable size for YouTube thumbnail dimensions.
Take a screenshot from your existing video or create a custom thumbnail from scratch.
It is easier to take a screenshot of your existing video, you can use Magic Actions for YouTube Chrome extension for taking the screenshot if the video is already live on YouTube or you can take a screenshot of video by playing the video in VLC player, which has the option of grabbing a frame as a picture.
Once you are done taking a screenshot you can resize it as 1280 X 720 or simply upload it on either of the web apps mentioned below.
You can also select pre-populated templates on these web apps for creating custom YouTube thumbnails.
Canva – It is an amazing app which is available on the web as well as an app for Android. It gives a lot of different templates for creating custom YouTube thumbnail. Upload the screenshot to the app and add some graphics to it to make it appealing.
Adding text on your screenshot is also a chance to make it slightly clickbait. You can always referred to many popular YouTube channels to see how they are utilising this.
Tip: Make sure you do not over use text because most of the time youtube thumbnails would be appearing in small sizes in the YouTube Suggested Videos or in the Subscription tab, the optimum would be to use 3 to 5 words only.
Fotor – It is quite similar to Canva, so, if you are looking for a different user interface, or if you feel like Canva is a little slow, you can use this web app instead.
The reason you should use these web apps for creating your custom YouTube thumbnails is that they offer unique and high-quality Fonts that can be manipulated in different ways to give your custom YouTube thumbnail the look you want.
Once you are done Creating your thumbnail you can upload it to your YouTube video by going to the creator studio.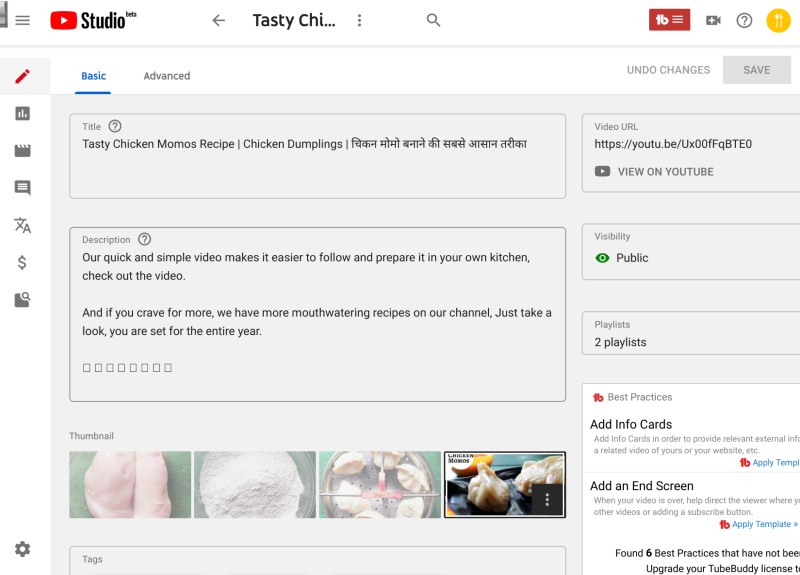 You can learn more about creating custom thumbnails for YouTube in detail on techtippr.com