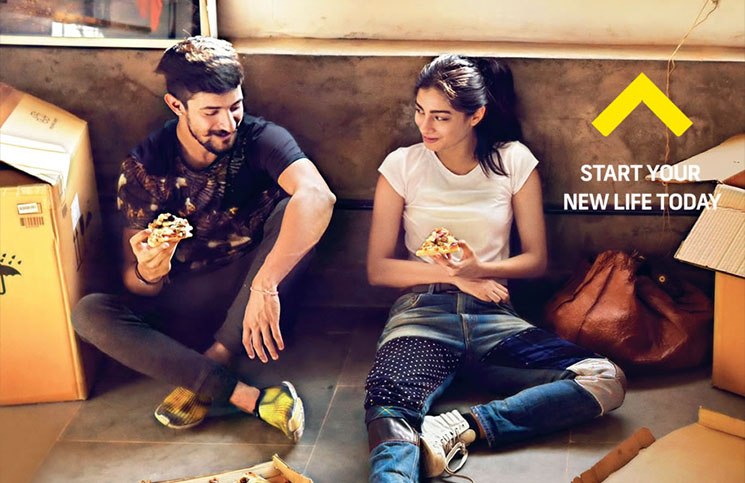 Moving on in life is tough, moving to a new city is even harder, especially when you are not fond of change. It's a big decision to make, and if you have taken this bold step to move to a new city and start a new life. The least we can do is help you with some wise advises
1. Find the right Place for Yourself to Live
We spend 1/3rd of our life sleeping, consider that while looking for a place to live. Find a place where you can have a peaceful sleep. And may be a party on weekends.
Look for spaces for rent, use your smartphone, websites like Housing.com can help.
2. Make Some Local Friends
If are moving to a bigger city for your job, chances are most of your colleagues will be like you, joining the office from different cities. You all might share same feelings for a new place, but a Local friend can help you with many things. Shortcut routes to a particular place, fair auto fares you get the idea. They will be your guide for the new city.
3. Look for Famous things/places in the City
Things will get boring too soon if you do not find fun things to do. Your new city might be having a lot of cool places to visit, or a specialty in wearables or eatables. Just Google it or join groups on Facebook that are about your city, and there are plenty of them for each city.
4. Find Best Places to Eat
A great Food turns on the Mood, that's what I believe, your new city has a lot of things to offer, Good food is one of them, and it's an opportunity to try new things in life. Treat yourself to the best food your new city has to offer. Zomato can help, or maybe even the Foursquare app.
5. Join a Club/GYM or Maybe a nearby Park.
The idea is to spend more time people around you, so that you don't feel lonely. Good thing about such places is that you will find people who will match your tastes. Even if you are someone who likes to keep it to themselves, going to a nearby park and just watch people will help.