If you have got a friend or someone even closer, and you want to make them, I can surely recommend you gift them something useful which we can incorporate in their daily life so that remind them about you, here are some office accessories that can be nice gifts.
These gifts are also not heavy on the pocket since all of them are under $50 mark.
1. Bamboo Monitor Stand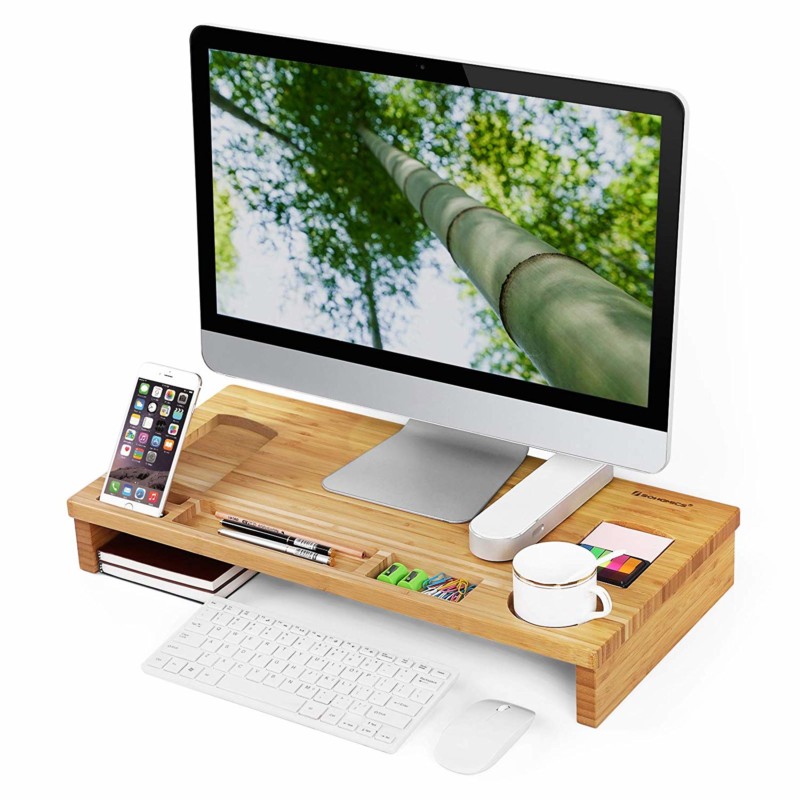 If you feel that your homework and desk is a little Messy you can use the bamboo monitor stand to organize stuff even when there is small space on your desk.
The bamboo stand elevates the monitor to ascertain height and gives you more room for keeping stuff under the position. There are a couple of Monitor Stands available on Amazon; this one might be suitable for you.
2. 8 Outlet Surge Protector Power Strip with 4 USB Charging Ports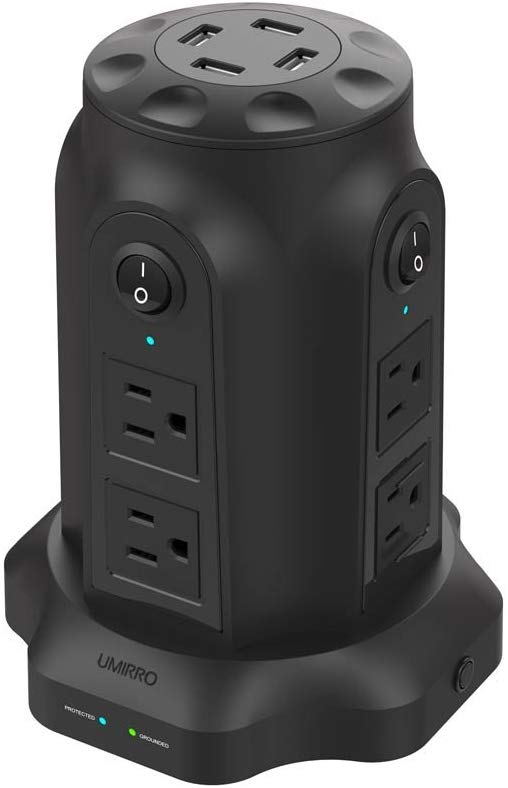 With so many electronics in our lives, we need electricity sockets to power them, again if the Surge protector power strip of this design can save some space and still look good on your desk.
It has got eight outlets and 4 USB charging ports. Quite sufficient I would say.
3. Smartphone Stand for Desk
Even though I have got a Dual Monitor setup on my desk in my home office, I still like to keep my smartphone on a stand on my desk so that I can use it for an extra screen when it is required.
Believe me; it is quite useful to keep your smartphone in the tilted position so that you can view the screen without having to lift your smartphone from your desk. Also, the design makes it easy to keep it connected to the charger when it's on a stand.
4. Coffee Mug Warmer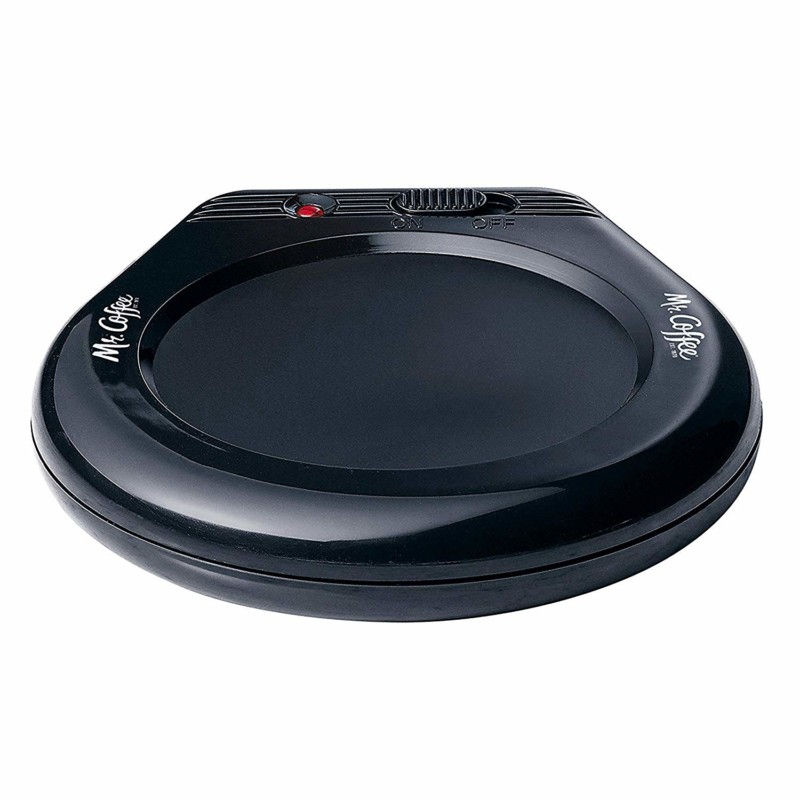 If you are like me, you would want your coffee to be your companion throughout your writing session. There are times when I sit down on my desk with a hot coffee, and after a few minutes, it turns into gold.
A coffee mug warmer is a nice coffee hack to keep your coffee warm so that you do not have to worry about your coffee getting cold while you are weaving out your next sentence of the article.
5. Umbra Trigg Desktop Planter Vase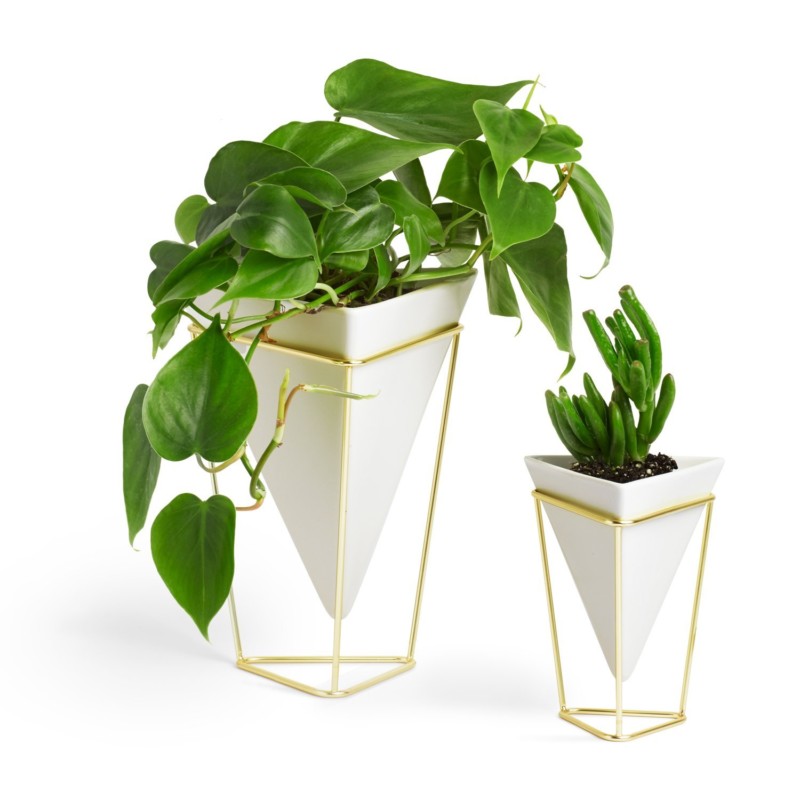 It doesn't hurt to have some greenery around you. A decor accessory like this is pretty useful in giving your office desk and exciting look and also balance out colours by adding some Green indoor plants.
6. Cable Management Box Organiser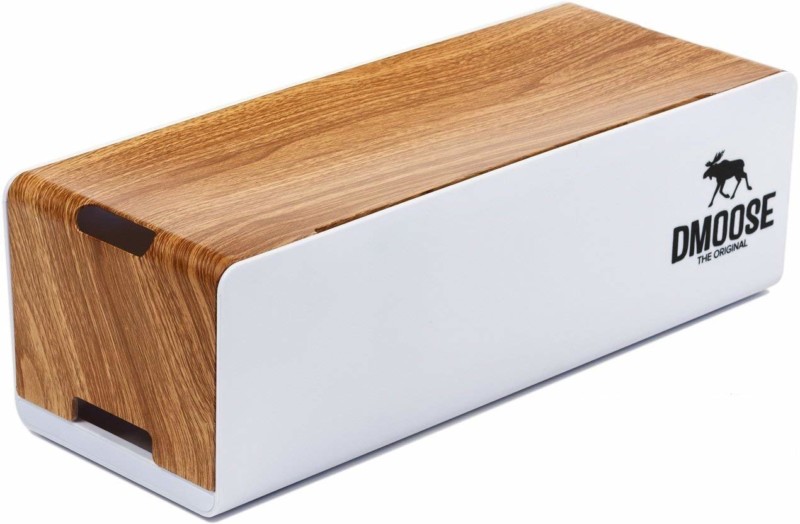 With so many electronic devices it can be Messy with a lot of cables lying around. I don't know about you, but I feel distracted seeing mismanagement in the cable department that's why I would recommend something like this cable management box organizer.
Cable Management box can be helpful to keep your cables organized so that your desk looks clean.
Because a clean desk is a representation of a pure mind and helps you get more work done by boosting up your productivity.
So these are some of the best office desk accessories you can purchase under $50, intern your boring office cubicle into a cool office desk.
I will be adding more to the list as I find some more exciting stuff to put on. You can buy these office accessories from Amazon.
You can also find a lot more exciting articles on our website to check it on the homepage today's fresh new articles about technology.