Got a friend who loves munching on spicy food? Perhaps it's time they taste the spiciness of the next level. We picked up a few of the hottest and spiciest Hot Sauce and other food items you will love gifting.
All of them are available easily on Amazon.com. Check out this spiciest list on the web.
If you're feeling brave and want to try the hottest sauce, you'll want to get Elijah's Xtreme Ghost Pepper Sauce. Made with hot peppers such as the mouth-burning habanero and Naga Jolokia, all you need is one drop to get the flavor and burning of tongue.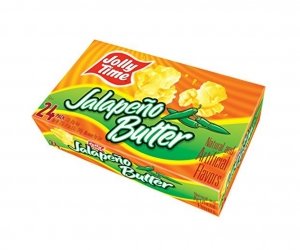 It's a perfect bag of popcorn that blends the savory taste of melted butter with the heat of fiery jalapeño pepper. The Jalapeño butter from Jolly Time is gluten-free and 100% whole grain, and this box comes with 24 bags of spicy and delicious popcorns.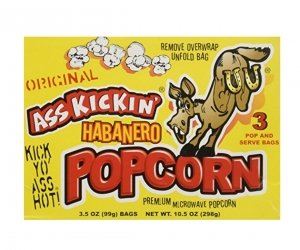 The hottest bag of popcorn you'll ever have is the "Ass Kickin' Habanero Popcorn". With the touch of smoldering Habanero pepper, this popcorn is a must-try for all the spicy lovers out there.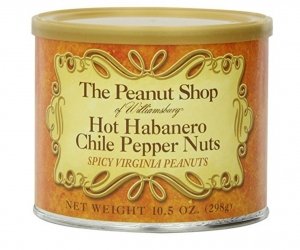 The Peanut Shop has brought you the hottest collection of nuts even known to man. For those who love salty and spicy, these Virginia peanuts are covered with tastebud blazing 'hotter than hell' seasoning which packs a ton of heat.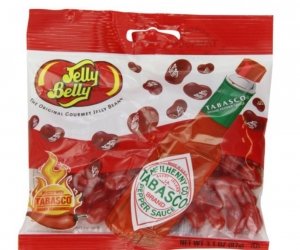 Enjoy all the intense heat from Tabasco sauce packed into one small bite, with this exclusive bag of Tabasco-flavored jelly beans from Jelly. Sweet and spicy never tasted so damn good.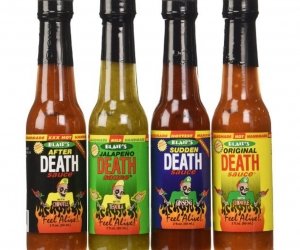 Each bottle promises to pack plenty of deep heat and incredible flavor as they contain ingredients such as chipotle peppers, tequila, jalapeño, and ginseng. Blair's is one of the best in the business when it comes to hot sauces and this gift set is a must-buy.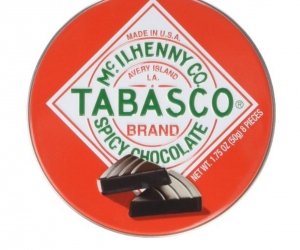 For people who can't say no to chocolates and hot sauce, what better gift than this tin of rich chocolate wedges made with real smoking-hot tabasco sauce.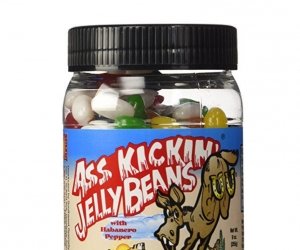 Ass Kickin' has made a variety of treats for spicy enthusiasts, everywhere and none are better than the sweet and spicy flavor of these jelly beans. Each piece is made with blazing-hot habanero pepper to make sure you can feel the heat.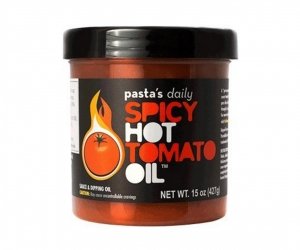 Any spicy food lover will love this dipping sauce as it tastes good on just about everything. Made with real tomatoes, pure olive oil, honey, garlic, and chili peppers, this sauce and dipping oil will add appetizing heat to all your favorite food.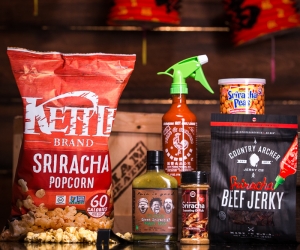 Get the bundle of the spiciest and must-have Sriracha treats every month with "The Sriracha Crate" subscription box. From popcorn, a Sriracha spray bottle and beef jerky, there is plenty in this box to keep your tastebuds engaged.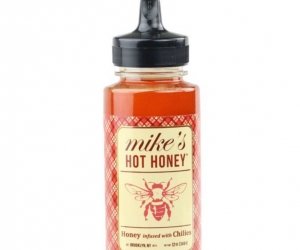 One of the best sweet and spicy gifts you can get is this bottle of succulent honey infused with zestful Chilies. Use it on pizza, ice cream, salads, meat or any of any of your favorite meals for an added punch of sizzling heat and sweetness.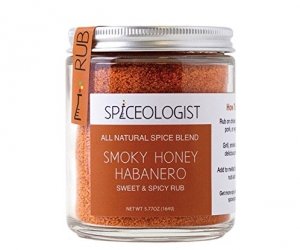 Add another delicious sweet and spicy kick to your next meal with the delightfully yummy smoky honey habanero rub from Spiceologist. It's a perfect blend of sweet honey, smoky paprika and spicy habanero pepper that all lovers of heat will enjoy.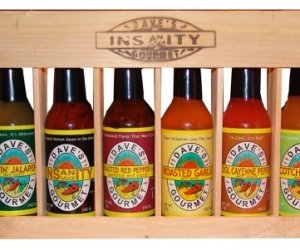 Dave's Gourmet has been known to create some of the best hot sauces around and this will not disappoint. Packaged in an attractive crate design, the kit comes with six 5oz bottles of scrumptious and peppery sauces from "Roasted Garlic" to "Hurtin' Jalapeño Hot Sauce"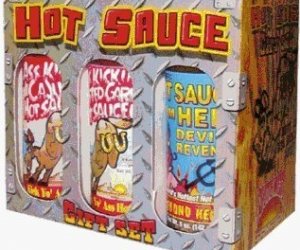 This collection of gourmet mouth-blazing hot sauces is perfect for any hot sauce connoisseur. Featuring 6 bottles of sauces such as "Ass Kickn' Cajun" and "Hell Devils' Revenge", these fiery flavors are truly one-of-a-kind.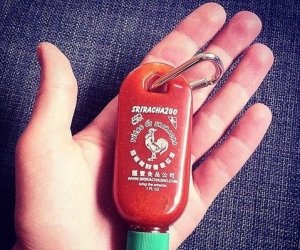 All Sriracha lovers rejoice. This great gift idea comes with a 9oz Sriracha bottle plus two mini keychain bottles. Now for every meal of the day, you have your favorite mouth-watering sauce by your side to add that extra spicy flavor.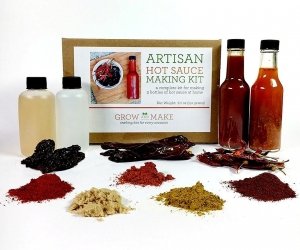 With everything you need to make three flavorsome hot sauces, this kit is a great gift idea. The kit comes with a variety of spices, recipes, gloves, funnel and more so you can create a succulent and spicy sauce everyone can enjoy.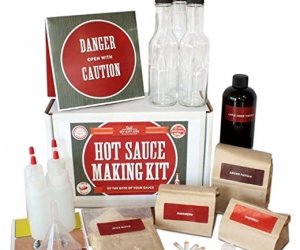 Another great DIY hot sauce kit from the Hot Sauce Kit Co. features natural spices, instruction cards and all the tools you need to make 7 bottles of lip-smacking good hot sauces.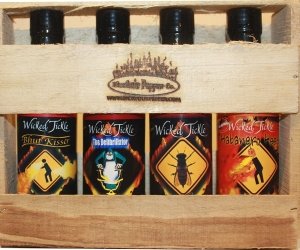 Featuring the mouth-boiling hot Ghost Pepper and Habanero pepper, these gourmet sauces are a favorite among hot sauce lovers everywhere. With names like "The Defibrillator" and "Bhut Kisser", these sauces bring more than enough heat.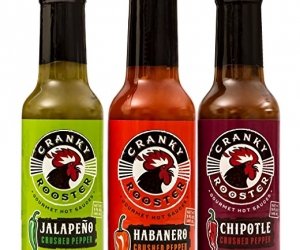 A great blend of 100% natural ingredients that bring plenty of tangy flavor and heat. Cranky Rooster delivers quality hot sauces that are perfect to pair with other food items and used as a flavorsome marinade. The pack comes with a jalapeño, habanero, and chipotle flavored sauce.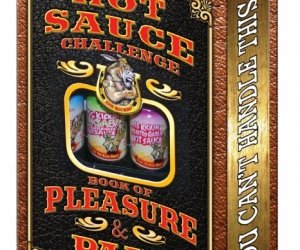 Take the ultimate hot sauce challenge by trying 12 bottles of sauces from "Bacon Hot Sauce" to "Ass Kickin Ghost Pepper Hot Sauce" – Comes in a book design with 12 steps to the challenge. Great gift idea for any hot sauce lover.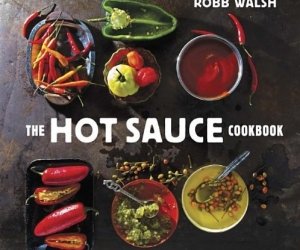 The best cookbook for those who love experimenting with their own hot sauces. Loaded with recipes of traditional favorites, spicy salsa, and step-by-step instructions on how to make delicious sauces found all over the world.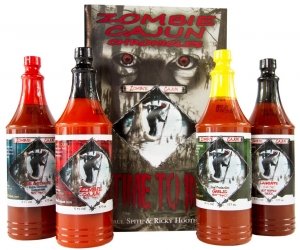 For all the cajun lovers, this hot sauce kit is for you. Zombie Cajun put together four bottles of tasty and downright spicy sauces inspired by the best Creole flavors. Also comes with a "Zombie Cajun Chronicles" book.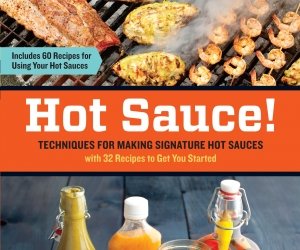 The perfect gift for hot sauce lovers is this cookbook from hot sauce expert Jennifer Trainer Thompson. Featuring 60 can't-miss recipes that use commercial hot sauces or 32 techniques to make your own delicious sauce, this book is full of flavorful ideas.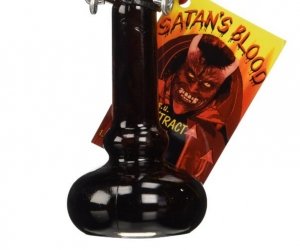 Any bottle of hot sauce with the name, "Satan's Blood" means it has to be spicy as hell! Packaged in a blood vial shaped bottle, Satan's Blood is a must-have collectible and perfect to add extreme heat and flavor to your favorite meal.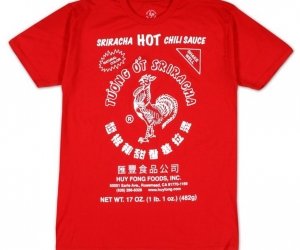 Take your love for Sriracha to the next level by wearing this decorative t-shirt featuring the famous Sriracha logo. Great gift for those who put Sriracha on everything.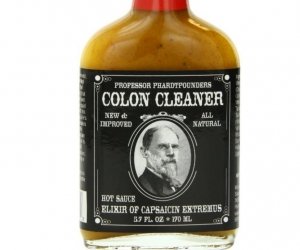 With a name like "Colon Cleaner", you know this sauce brings the heat that will clear all your senses! The 6 fluid ounce bottle made from Professor Phardtpounders brings a spicy Caribbean mustard hot sauce that needs to be part of your sauce collection.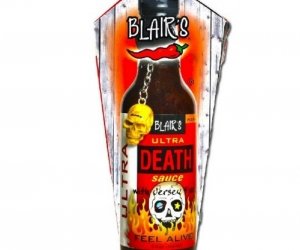 Easily one of the hottest bottles of hot sauce man has ever tried. Blair's has a reputation for making only the best hot sauces in the world made with real New Jersey tomatoes. This bottle promises to pack dangerously delicious heat and comes with Blair's signature skull keychain.