After struggling a lot while trying to clean the dirty bathroom floor manually, I tried finding the solution to do it with less efforts. Fortunately, I was able to find some products that promised to make cleaning effortless such as this bathroom scrubber that I found on Amazon.
Watch the Review Video
And it is not too pricey. I ordered it and got it delivered in few days and this is the first time I am trying this out.
What do you get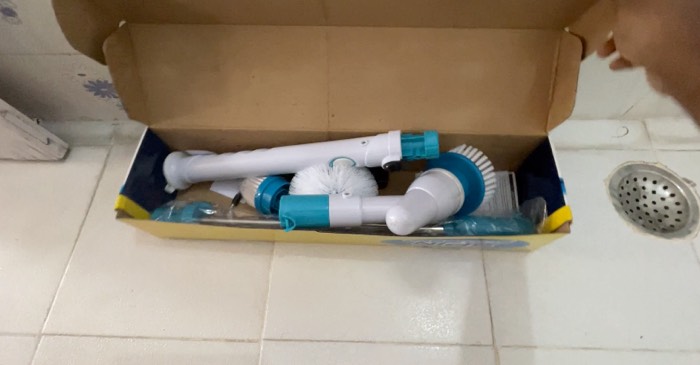 The built quality of the product is okay, not too good but let's not be too demanding because the price is quite affordable.
There are three brushes for a different type of usage, that can be attached to the hand which again get attached to a long stick that has got the battery.
There is also an extension given, if you want to use it on the walls of the bathroom it will be helpful to reach everywhere.
Did it live up to the expectations?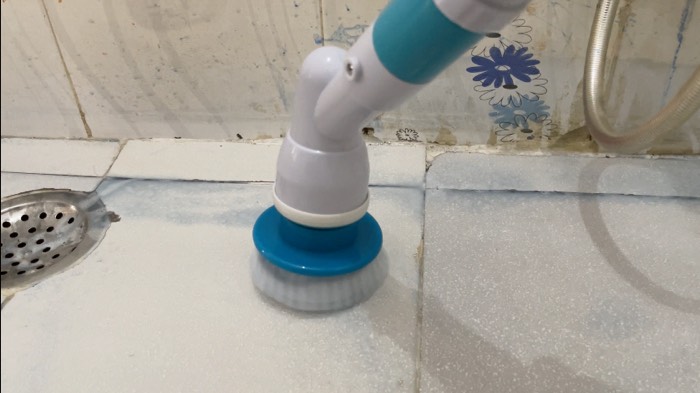 So, when you connect the long stick to the handle, you will be able to turn it on and off using the button provided on the stick itself. You don't really need to go through the user manual if you have read this blog post.
Let's start with the cleaning process, and let's hope it lives up to our expectations. The bathroom floor has got a bit of friction on it, where the dirt gets sedimented. It is the toughest job to get it removed manually because it takes a lot of effort.
With a bit of patience, I can see that it gets the job done. The motor inside the scrubber is ok not too powerful because when you push a little harder to put pressure on the brush, the motor stops.
But after patiently doing the scrubbing on the floor tiles some strains vanished. So I am satisfied with this scrubber.
What I did not like?
I just wish the scrubber had a little more powerful Motors so that I could put a little pressure on the brush so that it gets the job done quickly and also so a little more battery would have been better because just after 15 to 20 minutes of usage, the battery dies. And it takes a few hours to recharge the batteries.
But again, for the price, it's pretty effective and I am not going back to cleaning my bathroom floors manually. This is a very good product.
You can check out the link in the description of this video if you want to get it for yourself thank you for watching.
Where you can buy it?