When it comes to spreading the rumor like fire, Social Media is the mother of all mediums, there is no fact checking, no copyrights issues whatsoever, all you need is to have a huge following on either Twitter of Facebook or at least you can entice someone with that kind of credentials.
Give a special attention to the number of shares, likes and RTs these lies get on Social Media.
1. Instant noodles are coated with wax to prevent it from sticking together.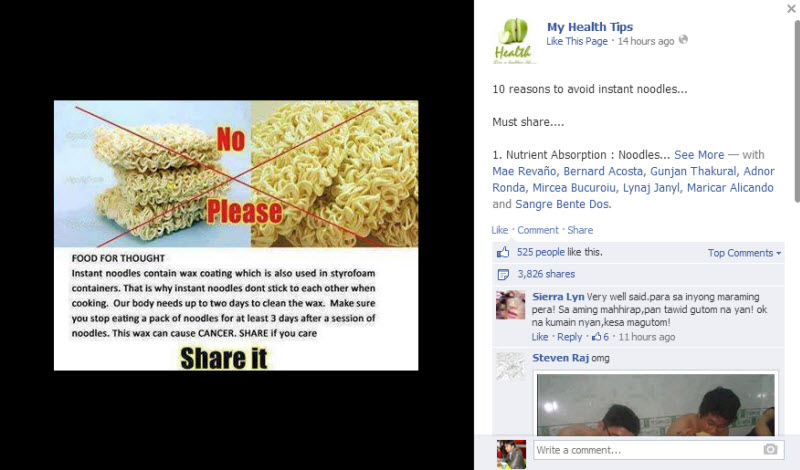 The truth:
Instant noodles do not contain any wax. Noodle strands do not stick together as a natural consequence of the process of slitting the noodle dough into strands, steaming, and then frying in normal palm oil.
Neither do the paper cups have wax. The paper cups are lined with food grade polyethylene material that does not melt with heat or chip when cold. Being a food grade material, polyethylene does not, in any way, become hazardous when used as packaging material for food and beverages. Both the inner and outer surfaces of the paper cups are lined with polyethylene material to protect it from direct damage of external factors and to serve as a moisture barrier to ensure high food quality.
Via: Monde Nissin
2. Kurkure Contains Plastic and is dangerous to consume
There have been rumours surrounding the snack that there is plastic in Kurkure which is completely untrue. As per the rumour, Kurkure burns because of the presence of plastic in Kurkure. Kurkure contains carbohydrates and 30% or more oil which is why when you burn Kurkure, it burns like plastic. Any other home-made dish containing carbohydrate and containing oil burns the same way.
These type of snacks contain Sodium which is eventually bad for childrens' stomach. Prolonged consumption of these type of snacks with addicting taste would lead to acidity and ulcer.
Via: Wikipedia
3. Ghost caught on Camera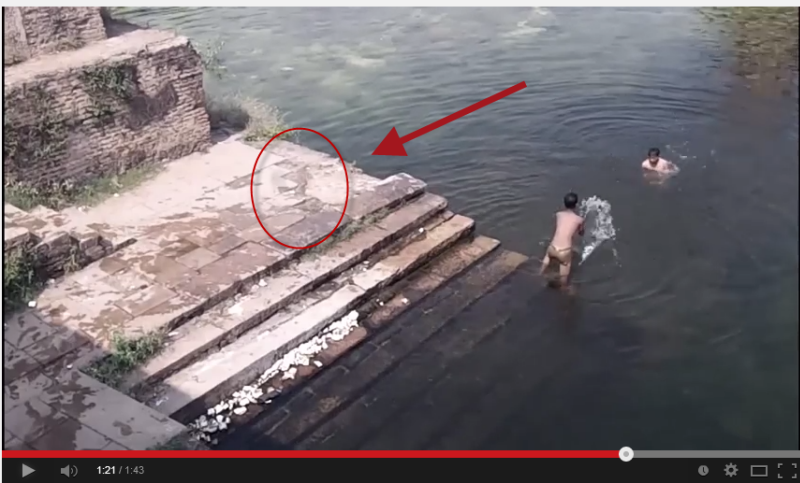 This fake video got over 12 Million + Views on YouTube. The video shows a ghost jumping into the pond but 9 out of 10 people would safely say that it's a bad (in fact pretty bad) video editing.
Here is the link to the YouTube video.
4. Pepsi/Frooti Contaminated with HIV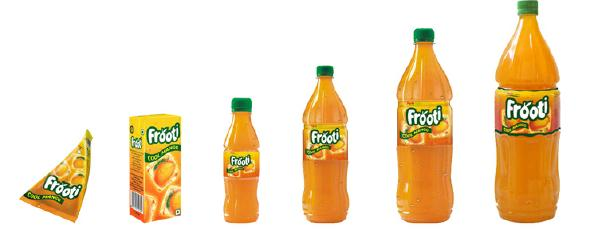 I am getting these every year, years ago it used to come to my inbox in chain emails from stupid Yahoo Groups, and now, as the Social Networks have emerged, it's being shared on Facebook and Twitter. But, the claims remain false.
Here is the link to clarify the rumor.
5. Facebook will Donate $1 for every share of photos of poor children.
This one seriously annoys me, Pages on Facebook keep experimenting new things to get more likes to their pages, and when they settle down with tactics like this it just shameful.
Facebook never pays anyone anything for shares, the benefit only goes to the Page owner. Do not share such things on Facebook.